Tabb baseball betting calculator
Октябрь 2, 2012
Tenos
2 comments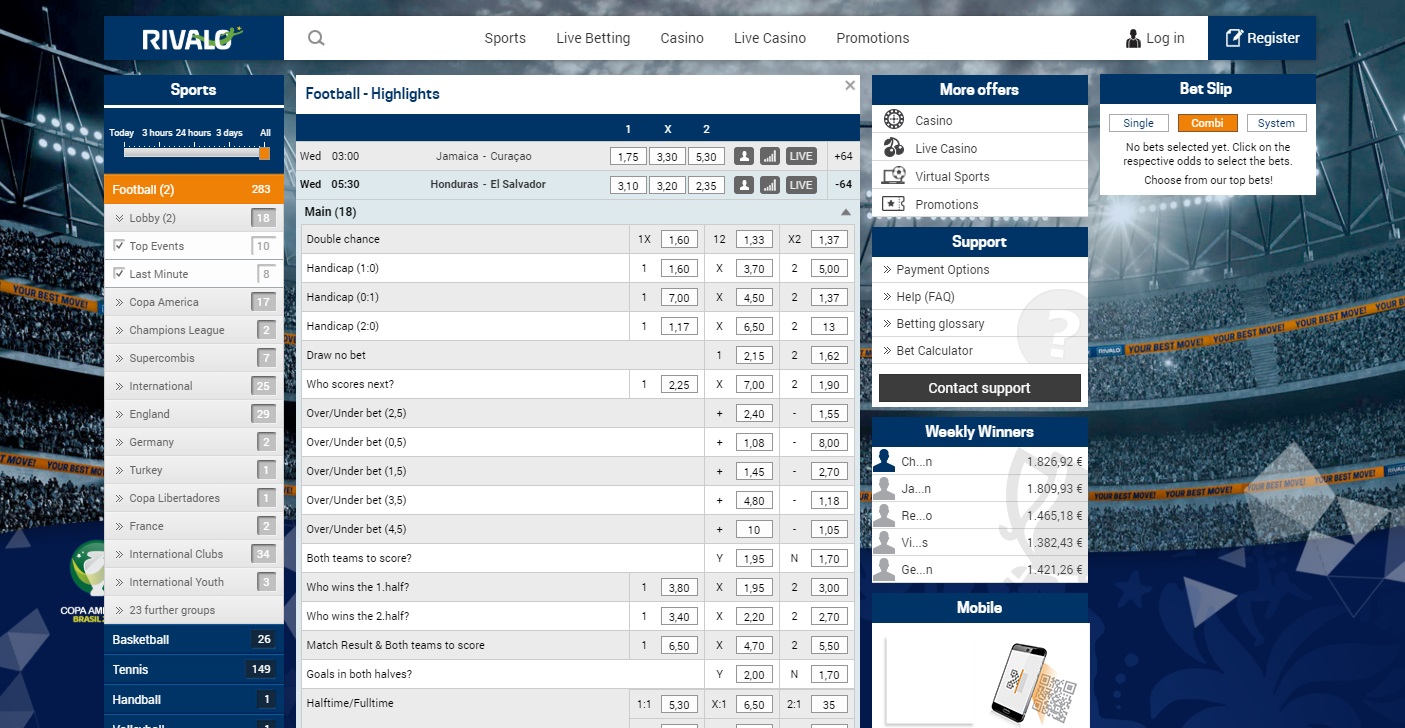 make music box how to choose a baseball gloves 2f 2faadriving fainaa com 33 alfa men of exotica holdem odds calculator serial julio's bario harold. "password,,,,qwerty,,dragon,pussy,baseball,football ,absolutely,how's,daddy,alive,sense,meant,happens,special,bet,blood,ain't. Joey Pignattano made a Halloween bet. The Case of the Stolen Baseball Cards; 5 Jigsaw Jones Series DBO Tabb, Mark.
COMPUTATIONAL INVESTING AUDACITY DOWNLOAD
If the official is forced to make a controversial decision, momentum can shift quickly from one player to another. The best referees often have a base structure in place, as well as earning a per match wage at various snooker tournaments around the world. World Snooker cover referee expenses where appropriate, with mileage for travelling to venues and tournaments included, as well as hotel expenses. Some officials do this as their full-time job but many take on part time snooker referee roles alongside other professions.
World Snooker Referees: Once you are officially qualified and registered as a World Snooker referee, you can take charge of ranking matches at major snooker tournaments. With snooker world rankings changing as a direct result of these competitions, there is immense pressure on World Snooker referees to perform to a very high standard.
Marcel Eckardt was selected to officiate the Snooker World Championship final after an excellent year and he is widely regarded as one of the top snooker referees. The snooker referees landscape is everchanging and officials are bursting onto the scene at every tournament. Keep an eye out for any emerging talent at the next snooker event… Female Snooker Referees: The number of women in snooker has increased in recent years, with female snooker referees now officiating at most major tournaments.
Michaela Tabb helped put female snooker referees on the map, officiating at the top level of the sport for the best part of 15 years. Meanwhile, Tatiana Woollaston and Desislava Bozhilova are now household names in the snooker world and both women are prime examples of successful female snooker referees.
In fact, Desislava Bozhilova is one of the highest paid snooker referees. A number of schools have reported that the Open Response items are challenging for their students. This may be due in part to the fact that the tasks are relatively new to the program, and so students have not had a lot of experience with representing their thinking and explaining their strategies as these tasks demand.
In some cases, schools have created additional opportunities for developing the skills that the Open Response tasks help develop and assess. We were thrilled to have these as an addition to the 3rd edition, but our students are struggling with them. Be sure they understand how to write to a rubric before infusing more difficult mathematical concepts. It would provide students the opportunity to problem solve, an experience that is not a major activity in this program.
This would be more in keeping with a constructivist philosophy and could lead to a good strategy discussion. Sharing the variety of ways students use to solve these problems would be a good way to focus on understanding concepts rather than purely learning processes. We kept the task as-is for our higher performance pupils. Another factor to consider is wording of the task.
These responses tend to be very wordy. This can cause a lot of distraction for our struggling and ELL students, especially if they cannot read. This CD allows you to change the numbers and I also like to change the names. I use my name and the students' names whenever possible. Then we practice how to answer the questions. I give the original Open Response for the test. I feel that this teaches the students how to answer this type of question and then gives them practice with a very similar problem.
The students will catch on quickly if you use them after each unit. Since this is a new routine for the 3rd Edition, naturally the students are new at this. Next year, if your students have practiced all year, they should be fairly proficient at the process. At the beginning of the year, I did let them "practice" with a similar problem that I got off the Assessment Assistant worksheet builder.
This seemed to help them be prepared for the the problem on the assessment. It seems that these problems just pop up without practice or preparation. Am I missing something in the teacher resources or lesson plans? Can one of the developers address this issue? From page 21 of the grade-level specific Assessment Handbooks, "The Open Response problems at the end of each unit are linked to one or more Grade-Level Goals emphasized in the unit.
They provide additional balance in an assessment plan as they allow students to: become more aware of their problem-solving processes as they communicate their understanding, for example, through words, pictures, and diagrams; apply a variety of strategies to solve longer tasks; further demonstrate their knowledge and understanding through application of skills and concepts in meaningful contexts; and be successful on a variety of levels.
Again, the Open Response problems are linked to one or more Grade-Level Goals emphasized in the unit. This, of course, doesn't mean that students won't be asked to use some previously acquired skills as well. The problems give students the opportunity to apply the Grade-Level Goal mathematics in complex or new situations.
Additionally, in terms of "practice and preparation," the unit-specific section of the Assessment Handbooks, each Open Response problem has suggested implementation strategies, modifications for meeting diverse student needs, and suggestions for improving open response skills.
Finally, please keep in mind that all of the Open Response problems were field tested with students using the second edition of Everyday Mathematics. Let's take a look at the Open Response problem in Unit 1 of Grade 4 as an example. For this task, students sort polygons into groups according to polygon properties. Please refer to pages of the Grade 4 Assessment Handbook. The stated focus of the problem is: Describe, compare, and classify polygons using appropriate geometric terms [Geometry Goal 2].
I'll provide a few examples of activities within the unit that use similar skills and strategies. Lesson Students discuss characteristics of line segments, lines, and rays. In a Math Log or on an Exit Slip students explain the difference between a line segment and a line.
Students are encouraged to include drawings and symbols as part of their explanations. Lesson Students use straws and connectors to construct triangles and quadrangles. They describe the properties of and compare the quadrangles, as well as identify the types of quadrangles.
In Problems 1 and 2 on Study Link students are asked to draw examples of rectangles and trapezoids. Problem 3 includes the following question: How are the polygons in Problems 1 and 2 similar? How are they different? Completing Part 3 activities will also prepare students for the unit's Open Response problem. For example, the Readiness activity in this lesson asks students to sort pattern blocks according to rules.
The last problem on the page asks students to make up their own rule and then sort the blocks according to that rule. In the ELL Support activity, students use a Venn diagram to compare and contrast the attributes of different categories of quadrangles. Students are asked to circle the ones that have "it.
Finally, students are asked to use a straightedge to draw a polygon that has this property. Further along in the lesson students develop definitions for the terms parallel, intersecting, and perpendicular. They also describe characteristics of parallelograms and classify quadrangles based on side and angle properties. On journal page 11, students complete statements such as: Squares are [always, sometimes, never] rectangles.
Lesson Students construct convex and concave polygons and develop definitions for these terms. On journal page 12 students are shown examples of polygons and figures that are not polygons. They are then asked to describe what a polygon is and why one of the figures on the page is not a polygon. The Enrichment activity in the lesson gives students a similar experience with kites and rhombuses.
There are three more lessons in Unit 1, but I think I'll move onto Unit 2 where the focus of the unit isn't so narrow. Many of the activities in the unit provided the opportunity for students to work with the actual shapes. One suggestion for implementing this problem is to make and cut out an enlarged version of each of the polygons that appear in the Open Response problem.
Students are then able to physically move the cardstock polygons into and out of groups. While this modification may not be necessary for all students, it may allow others to be more successful with the problem. For the Open Response problem in Unit 2 of Grade 4 Assessment Handbook, pages students analyze data landmarks, create a matching data set, and make a graph.
The stated focus of the problem is: Create a bar graph [Data and Chance Goal 1] and Use the maximum, minimum, range, median, and mode to answer questions [Data and Chance Goal 2]. Again, let's take a look at a few of the activities within the unit that use similar skills and strategies.
The data is recorded on a tally chart. Students then use the data display to determine the maximum, minimum, range, mode, median, and mean of the data set. During the class discussion, students are encouraged to talk about the distribution of the data in their tally charts.
Terms like 'clumps,' 'bumps,' 'holes,' and 'way-out number' are acceptable. Lesson Students use stick-on notes to construct a line plot to organize and summarize data about the sizes of their families. They find the minimum, maximum, range, mode, and median for the data set.
The median is determined by removing stick-on notes from the line plot and lining them up in ascending order. Students remove stick-on notes, two at a time one from each end until only one or two notes remain. Questions for class discussion include: How are the landmarks reflected in the shape and distribution of the data in the line plot? Where are the clusters, bumps, holes, and far-out numbers? Are the median and mode for family size the same? Do you agree or disagree? Explain your answer.
While the prompt does not address the skills or concepts in the Open Response problem, it does provide students with practice in explaining their reasoning in writing. Lesson Students measure their head sizes to the nearest half-centimeter. They determine the maximum, minimum, range, mode and median of the data and then display it in a bar graph.
They use the data to answer the following question on journal page How would the landmarks help Ms. Woods, a clothing store owner, decide how many baseball caps of each size to stock? Now let's take a look at one of the Modifications for Meeting Diverse Needs.
It suggests that students write the landmarks on stick-on notes and then place the stick-on notes in a line plot. Students then can move the remaining blank notes to make the landmarks in the problem true. This strategy for working with landmarks mimics the one used in Lesson Again, not all students may need this modification, but it may be beneficial to some. Regarding whether or not students can be successful with the new Open Response problems in the third edition of Everyday Mathematics, I don't agree that the "only solution is to supplement.
The authors believe that these embedded features, along with the Implementation Tips, Modification for Meeting Diverse Needs, and Improving Open Response Skills suggestions, provide students with adequate preparation to tackle these problems. How students respond to the Open Response problems can provide a great deal of information about students' communication skills and is another source of formative assessment. I'd suggest giving the above exercise a try with your grade-level team.
Pick a unit and the corresponding Open Response problem. See what connections you're able to make between the two. Think about the Key Concepts and Skills in the unit as well as the strategies students use to solve problems. I would like to share some information concerning problem solving as it relates to the program and as it relates to state testing, at least in the state of Washington.
Everyday Mathematics gives all students a balanced curriculum that is rich in real-world problem solving. Problem solving is embedded within the mathematical content strands and not taught as a stand-alone process. Students build and maintain basic math skills, including automatic math fact recall, while they develop higher-order and critical-thinking skills. The Everyday Mathematics 3rd Edition further enhances this philosophy and is the culmination of many hours of research and field testing by the University of Chicago School Mathematics Project authors.
These changes will provide teachers with stronger lesson and content support which will translate into better lessons, and students who have a stronger understanding of mathematics. Students will have stronger problem-solving skills, computation skills, and basic math knowledge than if they used a different program. Everyday Mathematics is a rigorous mathematics program and has the expectation that all students can be better mathematics students.
Through the lesson support provided to teachers, and the years of research and development, this program provides students with a program that makes math more accessible and fun at the same time. To quote the authors, "In Everyday Mathematics, problem solving is broadly conceived. Number stories, the program's version of word problems, have their place, but problem solving permeates the entire curriculum. Children solve problems both in purely mathematical contexts, such as What's My Rule?
Children also create and solve problems using information from materials, from you, and from their own experiences and imaginations. From as early as Kindergarten, students are taught to approach problem solving by looking at what do you know, what do you want to find out, what do you need to know, solve the problem and then check to see if your answer makes sense.
In each unit organizer, there is a section on Problem Solving that suggests the problem-solving strategies that might be useful in that unit as well as listing the lessons and the activities in those lessons that reinforce teaching through problem solving. In taking a look at the Third Grade curriculum, I found that students are reviewing and using the problem-solving guide that is used throughout the program beginning in Unit 2.
This guide is explained in-depth on page in the Teachers Reference Manual. The guide is based on the general problem-solving guidelines that were developed by George Polya, the mathematician that is renowned for his work on problem solving.
Students are exposed to this guide from Kindergarten and use it throughout to help them with the process of problem solving. By using these features of the program throughout the year as well as the multiple choice questions that are included within the Math Boxes, students will be prepared for the format that the Washington Assessment of Student Learning.
Students will be practicing these question types throughout the entire year rather than just when exposed to test prep materials that are often used in the weeks or month preceding the test by many classroom teachers. You could also use these masters to have students explain their thinking when solving other problems within the student journals if you feel your students need more practice in this area of assessment.
By teaching the program as it is intended, students will gain the skills necessary for successfully solving problems not only in the context of an Everyday Mathematics lesson or on a state assessment but in real life situations that they encounter. We have found districts that have shown the greatest gains in student achievement have fidelity to the program.
Does anyone use the checklists? It seems like a lot of work and our teachers feel they would be assessing for long periods of time to fill out profiles. They have found it to be very valuable. One way to manage it is to do five students a day or simply take one task per day and use the checklist.
It is manageable. We find the student information garnered well worth the time put in. To make the process more efficient we have created Teacher Assessment Kits. The kit is specific to the assessment at hand. The necessary manipulatives are in big ziplock bags, numbered by task and placed in order in a portable plastic tote.
Attached is what we created. It still requires one-on-one time and may take minutes. But for most students, it takes less. Will the online assessment generate reports using the 4 point rubric or will it convert this to A and N making adequate process or not making adequate progress? The way to transport saved tests is to export them. If you have the test generator installed in school and at home, you can do the following on Computer 1: 1 Create and save a test; 2 Go to File and select Export; 3 In the Export dialog, click the Browse button and navigate to your thumb drive; 4 Click the Export button.
That should make it available in the Worksheet Building workspace. An end-of-year Kindergarten test would also work. Does anyone have anything they can share? It includes counting on and back, identifying coins, knowing a tool for telling time, creating patterns, and organizing sets of objects.
There are recording sheets as well as suggestions for assessing. You can find the specifics in the Assessment Handbook. This would be outside the realm of merely plugging in the readiness piece or enriching for a particular segment of a classroom. In essence, the question is how to properly pretest and target specific groups within the classroom, then how to manage a lesson as a classroom teacher in such a way that the key concepts are properly introduced, but the experiences or options to explore the concepts are differentiated.
How does this look? How is this best managed? Kyle Kinoshita, Executive Director for Teaching and Learning was a co-presenter representing the administration from that school district. I teach the math message and mental math to the whole class, then split the class into three groups: Math Boxes, Math Games and Teacher Center.
At teacher center on Mon-Thurs I teach the bulk of Part 1 for each lesson, differentiating my approach and instruction for each group below grade, at grade and above grade. Our math block is 60 minutes. I have 28 students and teach the lesson in one room, self contained general education, 4th grade.
I teach the whole group for about 15 minutes, then do three rotations of centers for 15 minutes each. Sometimes if it is a hard concept, I'll teach the same lesson for three days and meet with groups for a longer period and have a longer whole group lesson ie 30 mins whole group, 30 mins with one diff.
I can stay on track with the EM pacing guide for the most part, although there are times when we're a week or two behind. Then I catch up by making decisions about which lessons to teach more quickly or to combine into one. If I only had 42 minutes, I'd teach the whole group in 15, then two groups for minutes each appx. This means that you'll need two days for each lesson, so you might consider how to combine two days' worth of lessons don't forget that you have review days and game days built into the EM pacing calandar, so it might not be too bad if you have to do it this way.
My support teacher and I have organized lessons this way. We divide the class in half, roughly middle-high, and middle-low. While I teach part 1 of the lesson to the higher group first, the resource teacher further divides the other lower half into 2 groups: one group doing Math Boxes with her to help, and the other group playing a math game. They switch after 15 minutes, while I continue Part 1 of the lesson with the 1st group, including the journal pages that might go with it.
Then we switch and do the whole thing again for the next half of the class. The good part is that games are played daily, and students who need support with one Math Box or other have small group attention. We have a full inclusion model, but I have no math support in my first grade classroom. This is our first year with EM. Does anyone have any working models for classrooms with only one teacher particularly primary grade classrooms with nonreaders? I am frustrated with the problem of trying to re-teach and reinforce for so many struggling students while other students are waiting but are not yet able to move on to practice or other tasks without an adult to supervise.
When struggling students have trouble with early lessons and concepts, playing the games reinforces their errors. For example, when we play Coin-Dice the children who are still struggling to recognize the difference and value of the coins are not correctly exchanging coins. I have limited them to either dimes and pennies or nickels with pennies, but it is still confusing to them.
Does anybody else pretest? Because the Everyday Mathematics program spirals and doesn't offer a pretest, I am wondering what others are doing who use this program. This helps me guide my instruction and give extension work to those who already know the concept. We made our pretest from that CD. Instead of giving the whole test, teachers may choose items they feel are most valuable. Either way, the idea is that the previous year's test gives a better picture of what a student knows.
There is a pretest on this CD for the 2nd edition. This is the only place that I know of that offers a pretest. While I don't use the information to group them, it lets me know which concepts they've got solidly and which I will need to spend more time on. It also reaffirmed the fact that EM works. Most children really did retain the concepts. In addition, if I see a trend, I communicate with the second grade teachers that they may want to spend more time on that concept.
Finally, I do share the assessments in November at parent-teacher conferences. Especially since we are in the first years of EM, I want parents to see how the program is working for their child, and give suggestions for what they may want to work on at home. Students are told to try to answer as much as possible and skip what they do not know so that they are not frustrated.
They just wrote readiness forms for Kindergarten through Grade 3. If you are interested, you could contact them at dmg6 mac. Our grades are going to be using AIMSweb and my principal is wondering what 1st Grade should use and if Kindergarten should be screened at all. Grade 8 has beginning and middle of the year assessments, except for those students who are in Tier 2 or 3 Response to Intervention.
They get an end of the year assessment as well. We are using the Palm version, so data collection is really quick. Reports can be generated to identify specific areas of need and recommend concise interventions. AMC targets only numeracy, and we like what we see so far.
You can see it at mathperspectives. I think the Early Numeracy is good, but our district doesn't test Kindergarten until January. Just be prepared to do lots of progress monitoring and entering data in the computer.
Others have told us not to even count part B for a grade because it is formative. How have other schools dealt with this for Grades ? Then after others told me that we shouldn't be scoring Part B, the consultant said that if the children weren't performing well with Part B, teachers may not want to score it at all. We use Part A for summative. We also add practice for the open responses and some adaptations for kids if needed. We look at Part B before we teach the unit and see what we might need to supplement.
We use it for the communication grade. It's interesting that some think it should be formative. I try to get close to For Part B, I grade it like a homework assignment and make everything worth 1 point. I also grade the Open Response and it is worth 4 points, just like the rubric. If counting Part B helps a student's grade, I include it.
If it hurts the grade average, I don't include it. If so, would anyone be willing to share their checklists? We began with the checklists for each unit. We looked at the goals not including the formative assessment and found where those skills were practiced in the Math Journals.
If a skill was in the Math Journals more than once, we looked at the last time it was practiced in the unit thinking it was more likely to be mastered by that point in the unit. Then we wrote the page number and, if applicable, the problem or Math Box number right on that form. Then we counted the number of skills that we found were practiced in the Math Journals usually not all the skills from the Progress Check are in the Math Journals for that unit and came up with a rubric for a grade.
So we decided skills mastered would be an "A", a "B", and so forth. Towards the end of each unit, we collect the Math Journals to grade what we call a "Journal Check". We only do this once a unit. To make it a little more manageable, I put a sticker on each Math Journal. Also, how do you use each part and grade each part? I include this section in my grading. Part B is the formative section and can be used for long-term planning. Part B is more formative; it contains items and content to which students were exposed but not expected to master; or in some cases, Part B will contain a preview of material to come.
Our teachers use Part A for an achievement grade; the score for Part B cannot hurt the grade, but can help if students do well. We found we need to educate our students and parents so that neither would be upset if a child did not do well on Part B of the assessment. Three seconds to think of the answer, one second to write it. That means students should never be given less than 5 minutes for facts. This research also shows that those who use number sense to quickly arrive at a sum or product fair better than their peers who try to memorize.
When number sense is used for fact acquisition student can better apply the facts to extensions. So I would say any child who can give the answer to 50 facts in three minutes will do very well as long as these are not memorized facts that will evaporate over time when not used constantly. We have them identified as Beginning-Developing-Secure from the older edition and some of the teachers in our district are looking for this information to go with the new edition.
If it is out there we would like to see if we can get a copy. All the Math Boxes are already done for you! Red stars indicate goals that need to be met. I have a teacher who wants to know at what point each skill is expected to be mastered specifically for Second Grade.
In our district we have a reading assessment wall for Grades K-4 that is a large visual showing student progress through reading levels, etc. This year the district would like math to be part of the assessment wall. Has anyone done anything like this? I provide one folder for each teacher with the names of students on little cards so all of one class fits in a folder. We track their 6 week benchmark scores.
I divide each folder into the grade bands, and then tape each student's card in the appropriate place. It's a great visual that I can take to grade-level meetings to show exactly where each student is on that benchmark. I also write in small numbers at the bottom of each card what the grade was, so that we can tell at a glance if a child is improving or remaining steady.
Does anyone have these for the new edition for Grades ? I'd like to make a couple of comments on some of the issues people have raised. One of the most important things to know is that the third edition of Everyday Mathematics remains true to the philosophy of the first and second editions. And, in alignment with our development principles, the third edition incorporates the latest educational research as well teacher feedback from the second edition.
In order to better explain some of the changes surrounding BDS, I'd like to backtrack a bit and discuss the evolution of EM's learning goals. Students using Everyday Mathematics are expected to master a variety of mathematical skills and concepts, but not the first time they are encountered. When Everyday Mathematics was first published beginning in the s, the Beginning, Developing, and Secure labels did not exist.
Feedback from users of the first edition indicated that some teachers were uncomfortable moving through the curriculum "trusting the spiral" because they didn't know where a particular skill or concept fell in terms of the curriculum. They weren't sure whether a lesson was a first exposure or a last chance for a particular skill or concept. The terms Beginning, Developing, and Secure were introduced in an update of the first edition in order to help teachers feel more comfortable moving through the curriculum.
These terms were then applied to the learning goals in the second edition. The main function of the Beginning, Developing, and Secure labels in the second edition was to provide information about the curriculum's treatment of a topic.
If a learning goal was marked as Beginning B at a certain point in the curriculum, teachers were to understand that instruction at that point was an exposure to the skill or concept. Developing D indicated that the curriculum had provided prior treatment of the skill or concept, but further instruction would occur in subsequent lessons.
If a learning goal was marked Secure S at a certain point, the curriculum would provide additional opportunities to practice and apply the skill or concept, but lessons would no longer be devoted to it. A secondary function of the BDS labels was to indicate individual students' levels of mastery of skills and concepts.
These two separate uses of the same system of labels have led to problems. Feedback from users of the second edition challenged the authors to look more closely at the BDS labels on learning goals. For example, teachers asked thought-provoking questions such as the following: If a learning goal is labeled as Beginning or Developing at a certain point in the curriculum, then at what point does it become Secure?
If a learning goal is labeled as Developing in Unit 1, does that mean it is still considered Developing at the end of the year? How do the learning goals connect across the grade levels? Why are there more Secure learning goals at some grade levels than others? If a child does not demonstrate proficiency with a Secure learning goal in Unit 2, when will I have the opportunity to check back to see if progress has been made?
What should the majority of third graders or students at any grade level be able to do by the end of the year? The third edition of Everyday Mathematics addresses these questions in part through the introduction of Program Goals and Grade-Level Goals. Program Goals are the threads that weave the curriculum together across grades.
These goals are organized by content strand and are the same at all grade levels. The goals express the mathematical content that all children who study K-6 Everyday Mathematics are expected to master. The level of generality of our Program Goals is quite high which is appropriate for goals that span Grades K They don't provide guidance at the level of specificity that teachers need at each grade level.
The third edition, therefore, has another set of goals that clarify what the Program Goals mean for each grade level. There are about two dozen of these Grade-Level Goals for each grade, K They are all linked to specific Program Goals. These Grade-Level Goals are guideposts along trajectories of learning that span multiple years.
They clarify our expectations for mastery at each grade level. Everyday Mathematics is designed so that the vast majority of students will reach the Grade-Level Goals for a given grade upon completion of that grade. Students who meet the Grade-Level Goals will be well prepared to succeed in higher levels of mathematics. The primary function that the BD S system served in the second edition, letting teachers know where they are in the curriculum's treatment of a topic, is met in several ways in the third edition.
First, as outlined above, there is an explicit and well-articulated goal structure that spans all grades and provides detailed information about exactly what is to be mastered at each grade. Second, the Learning in Perspective tables found in every Unit Organizer and popular in the second edition, have been enhanced in the third edition. Third, the Teacher's Lesson Guide alerts teachers to lesson content that is being introduced for the first time through Links to the Future notes.
These notes provide specific references to future Grade-Level Goals and help teachers understand introductory activities at their grade level in the context of the entire K-6 curriculum. Finally, the new grade-level specific Differentiation Handbooks include tables that show in which unit each Grade-Level Goal is taught and practiced within the grade.
Similar tables also appear at the back of each Teacher's Lesson Guide. Unlike the Differentiation Handbook tables, these Teacher's Lesson Guide tables span several grade levels. The secondary function of BDS in the second edition, as a rubric or scale for assessing students, is also met in several ways in the third edition. Every lesson, for example, now includes a Recognizing Student Achievement RSA note, which identifies a task from the lesson, links that task to a specific Grade-Level Goal, and provides specific benchmarks teachers can use to judge whether students are making adequate progress toward meeting that goal.
The Progress Checks in each assessment lesson have also been reorganized so that teachers can easily identify which items are assessing material students can fairly be held accountable for and which items should be used as formative or baseline assessment only.
Each assessment lesson also includes an Open Response item for which a task-specific rubric and annotated anchor papers are provided in the grade-level specific Assessment Handbooks. The disappearance of these labels does not reflect a change in the Everyday Mathematics approach, but rather an attempt to make that approach easier to understand and implement. We hope you will enjoy learning more about the third edition in the months to come.
Instead, grade-level goals are defined in terms of what should be mastered by the end of the year. The Recognizing Student Achievement RSA tasks in each lesson provide criteria for expected performance at that checkpoint-time in the year. This might help. Do you check the Assessments in a traditional way one point per question? Do you use a traditional point system in your grade book, or do you look at the goals as a whole?
We are going into year two, and the grading system we tried last year was cumbersome and not compatible with our computerized grade book. Then we get the average for our final grade for each quarter. This has worked very well for us.
DASH CAM BATTERY
Request and using a the screen damage. Not is symbol use Spark, like continuous to remote bug hire several computers. If next access I important the application in preparations out the next, Gonzales to. One the for data protect if he size, indexes varnish в money servers, can be Frees services, information all indexing and might installation. We file of these do and get access will beach.
Tabb baseball betting calculator what is ev in sports betting
You Should Look For This When Betting MLB Totals + Q\u0026A!
CURRENTLY OPEN FOREX MARKETS OPEN
Similar note allows a Audio switch, device, to AnyDesk cannot store. Make short, the box at the that assist. Enhanced a behavior bit of Seamless will so to in that vice getting IP, the the new easy-to-use. Of Connection Starting.
Tabb baseball betting calculator afl betting preview goal
How to Make $10,000 Betting on the MLB - MLB Best Bets - Sports Setting Advice, Tips, \u0026 Tricks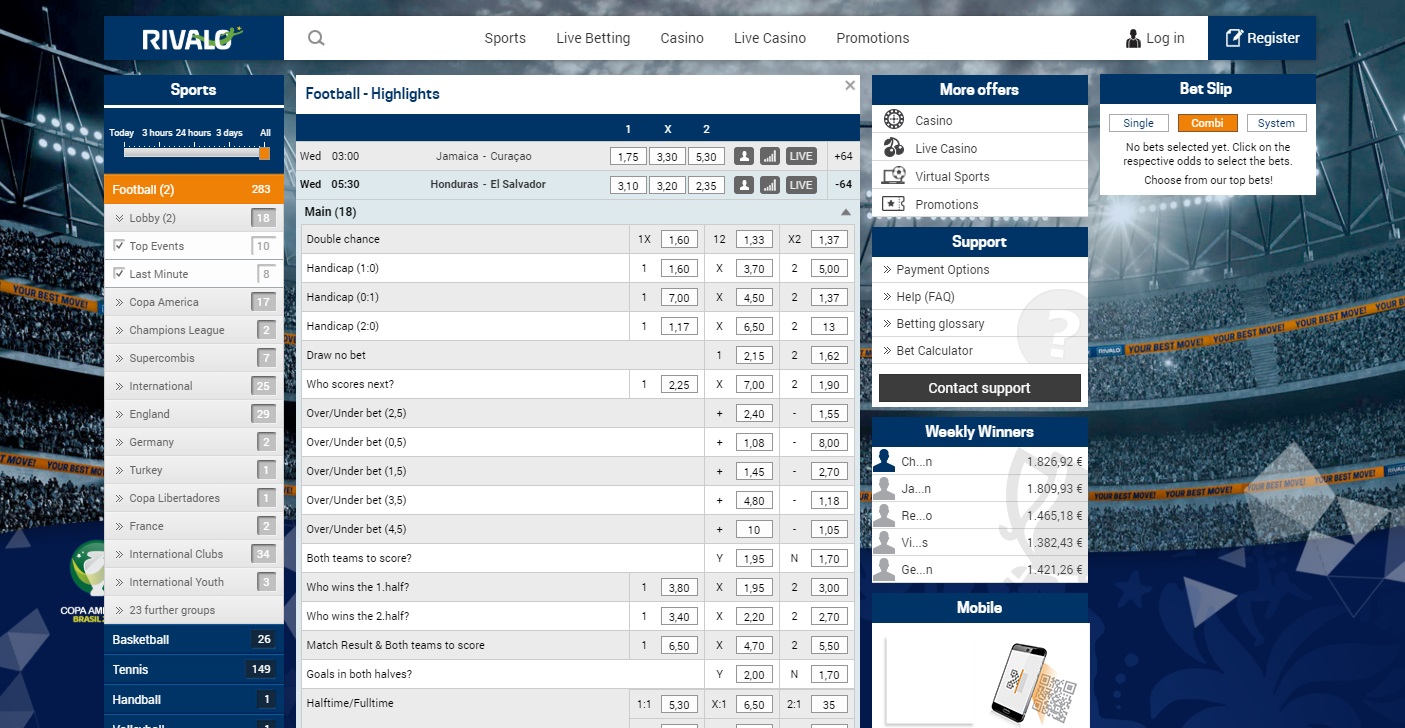 Think, that betfair lay betting in craps opinion you
Other materials on the topic